TEAM︎
PM, CD, DEV, DESIGN
ROLE︎
SOLE DESIGNER
TIMEFRAME︎
FEB - JUN '20
PLATFORM︎
RESPONSIVE WEB
LAUNCHED︎
TORYBURCH.AE/
TORY BURCH:


Tory Burch was seeking an international expansion of their shopping experience in the Middle Eastern market. In order to do this they needed to adapt their key shopping templates and flows to support this new region. My responsibility was the redesign and design systems of this new website.
There are several aspects that needed consideration when designing for a native Arabic speaker, whose sense of chronological order and display differs from users raised in left-to-right script countries.
I followed Google's Material Design's bidirectionality guidelines to ensure the UI was mirrored in the correct right-to-left script.
Included below is a slideshow of the design systems as well as examples of the English vs Arabic designs.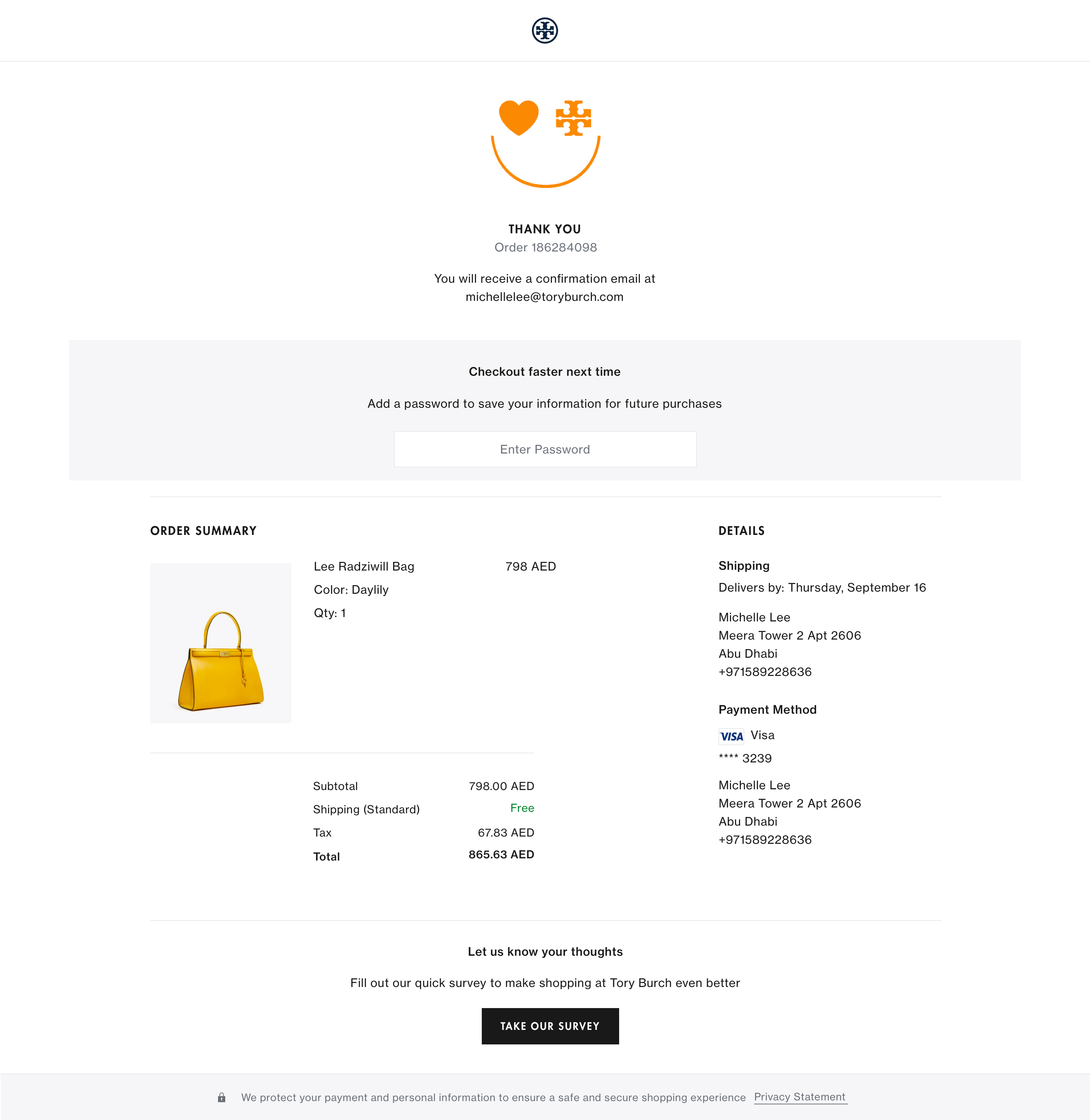 DESIGN SYSTEM
>>> SCROLL right>>>